Ceramic Fritted Glass
REXI produces 3mm to 12mm ceramic fritted glass with fixed patterns coated by heating process. We create unique patterms and colors with competitve price. We can beat any price by 10%!
Product Details
REXI Ceramic Fritted glass is actually applying a specific color glaze to the surface of the glass, and using a proper heat treatment process to permanently fix the glaze coated on the glass surface. It not only has exquisite pattern and also has very good decorative properties, acid and alkali resistance, aging resistance and stability, is easy to clean, and is not easy to fade. It is a common architectural decoration material in the current construction field. Along with the improvement of the consumption level of the domestic society, the glazed glass has not only appeared in the fields of high-end commercial buildings or high-end furniture decoration, but also has been widely used and applied in ordinary architectural decoration.
Manufacturing Technique
Ceramic Frit glass is an inorganic glaze uniformly coated on the surface of glass by a certain glazing method
The surface forms a special layer of adhesion. The current glazing process is mainly screen printing, roller printing and digital glaze printing. After the coating process, the semi-finished ceramic fritted glass is dried in a drying oven to remove some of the thinner. The furnace is heated by the tempering process, and finally the glass and the glaze are melted. Finally, after the tempering and cooling process, the glaze layer and the glass can be permanently combined into one. After the production, because it is tempered,
It has a certain degree of safety, and at the same time it has a certain process of alkali resistance through the melting process. Through the use of different glaze pigments, the finished product is finally produced with rich color, giving customers and designers unlimited imagination.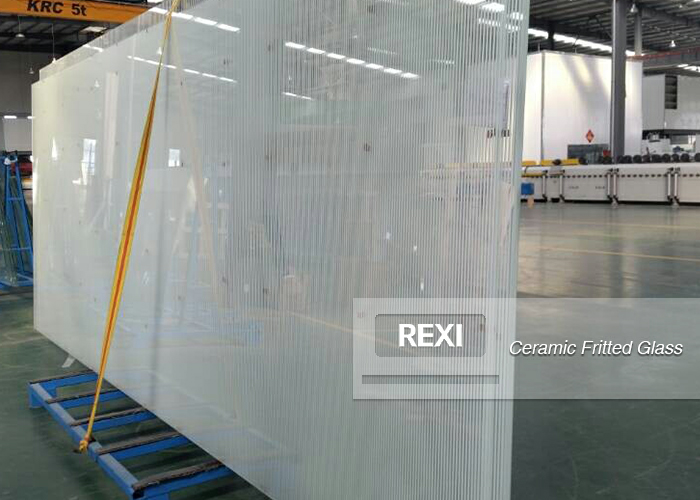 FEATURES:
(1) Decorative
China Ceramic Fritted Glass are rich in various patterns. The colors and patterns can be customized according to customer requirements.
As an important decorative material, ceramic fritted glass has excellent decoration and stability, is easy to clean, and is not easy to fade. It has strong application value. Thus China ceramic fritted glass manufacturer will design different pattern and colors depending on the customers 'requirements.
(2) Stability and Safety
The range of use is wide, the color is stable, anti-aging, acid and alkali resistant, non-fading, and decorative effect is outstanding. At the same time, it can absorb and reflect part of the solar heat. Different heat treatments are available to obtain glass products with different functions. The ceramic fritted glass can be further processed by lamination, interlayer, hollow, etc., with more functions and effects. Not only the ceramic fritted glass, but also the curved one.
APPLICATION:
Screen printing on glass has a unique texture and safety performance, which cannot be replaced by other materials. It can embody the customer's favorite patterns colors and shapes with clear and fidelity on the glass, and is widely used by the designers for its environmentally clear and fidelity. Ceramic fritted glass is used in building exterior walls, interior walls, furniture, cabinets, screens, exhibition stands, home appliances, solar energy and other fields.
Apparently, different manufacturing technique determine its different ceramic fritted glass prices.
Ceramic fritted glass has excellent comprehensive performance and decoration, and can also carry out various deep processing treatments, playing a special role in building curtain wall glass. Only careful design and continuous innovation can choose the right ceramic fritted glass to add color to the building.
At the same time, this requires ceramic fritted glass suppliers to provide high-quality materials for the production of the ceramic fritted glass.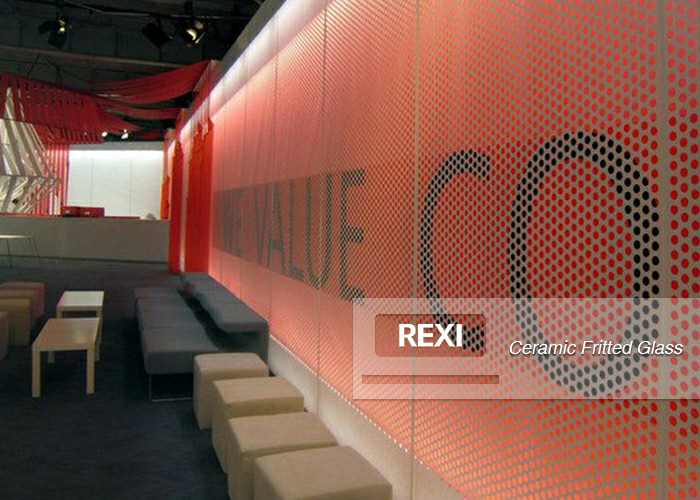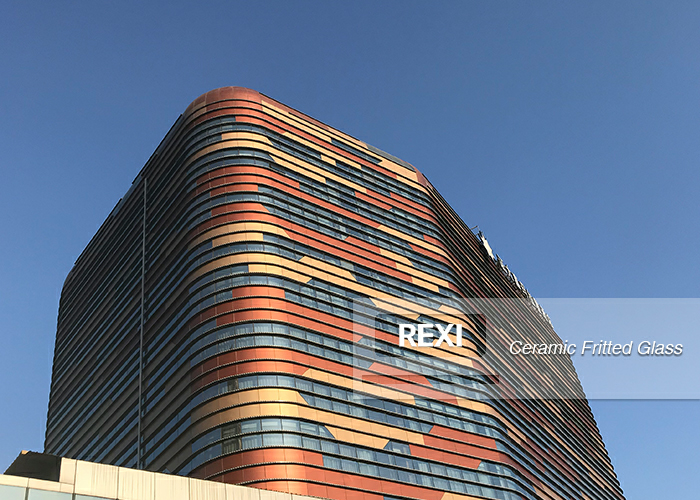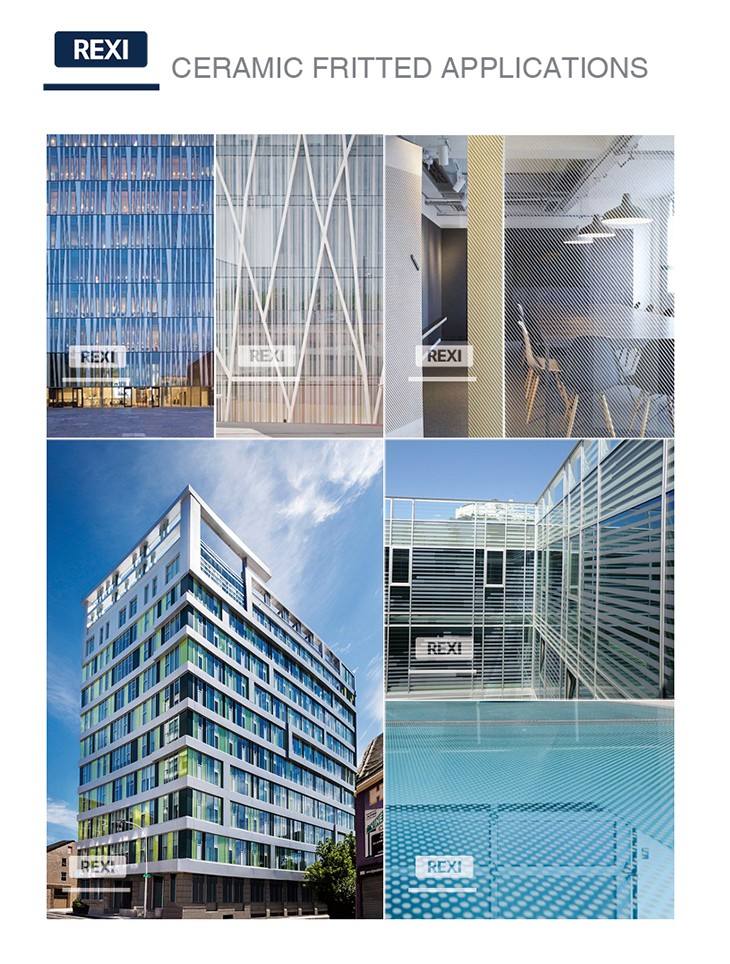 STANDARDS:
REXI Glass comply with China JC/T1006; Europe EN12150-1;
Australia AS/NZS2208
SPECIFICATIONS:
Thickness: 3mm-19mm
Max. Size: 5800*2500mm
Delivery Time: In Three weeks after order confirmation.