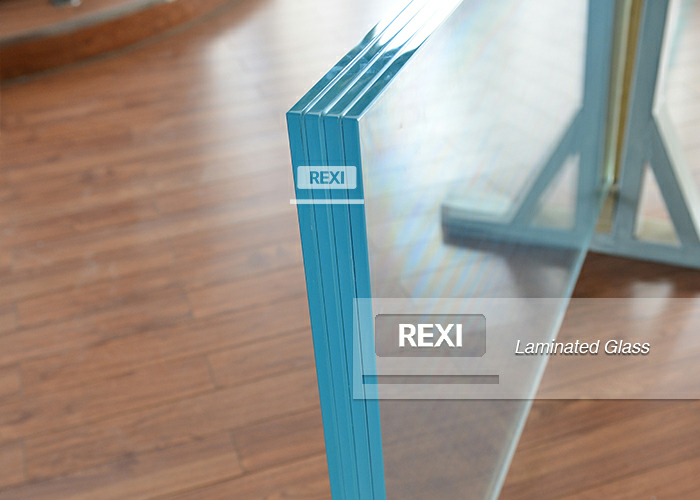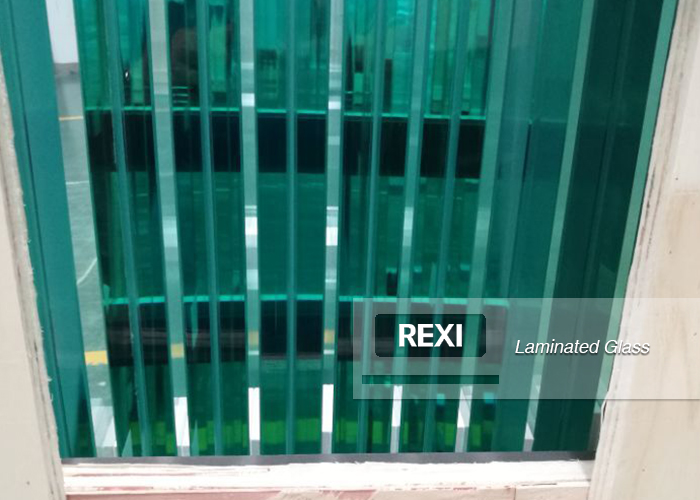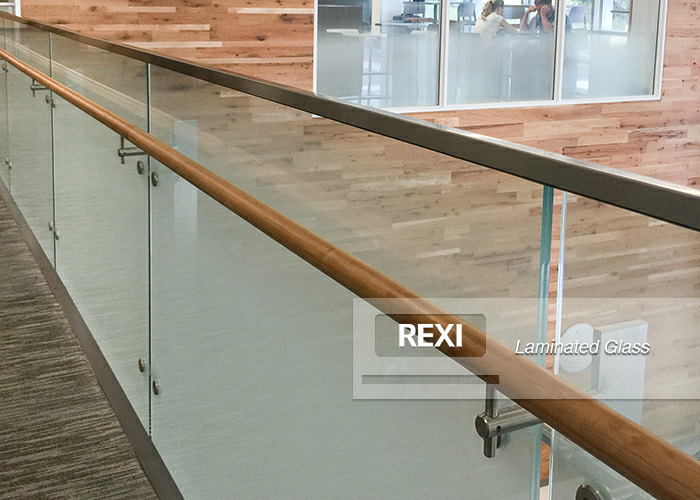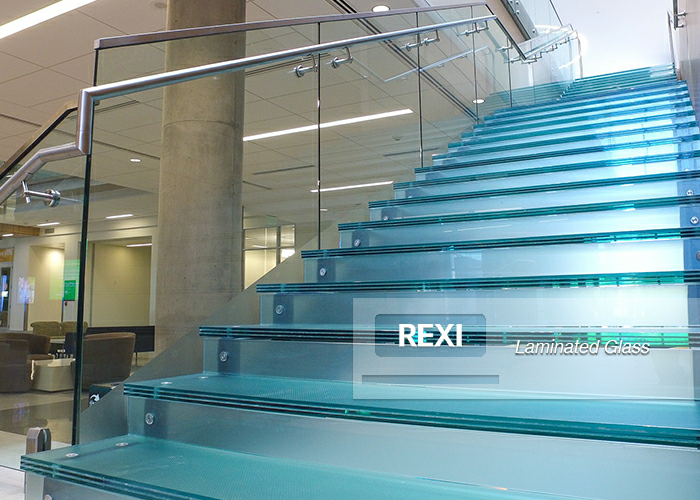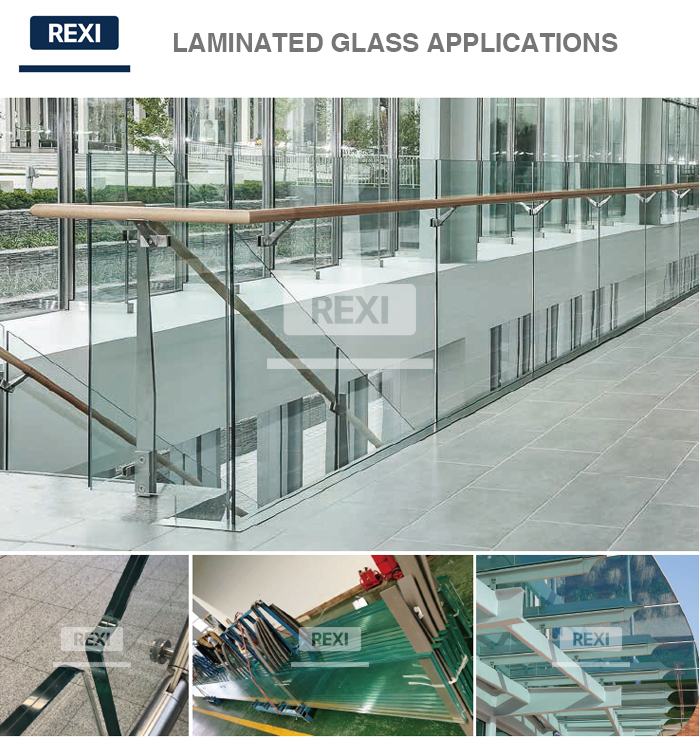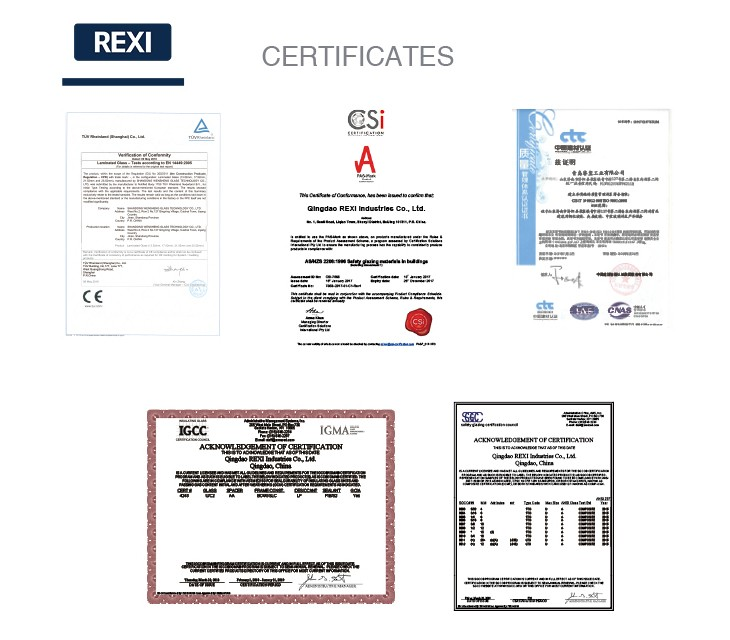 Laminated Glass
REXI produces high quality laminated glass to protest people against the glass broken damagement. We have got CE, SGCC&AS/NZS certificates. We can beat any price by 10%!
Product Details
REXI Laminated Glass refers to a film that is bonded together between two ordinary glass sheets and pressed together. It is made by good quality adhesive interlayer and advanced bond technology. The thickness of the monolithic glass and the thickness of the PVB interlayer film, different colors, will give different performance. This makes the complete adhesion of the vinyl and the glass. In the event of breakage, the glass fragments remain bonded to the plastic interlayer. Laminated glass contains annealed laminated glass and tempered laminated glass.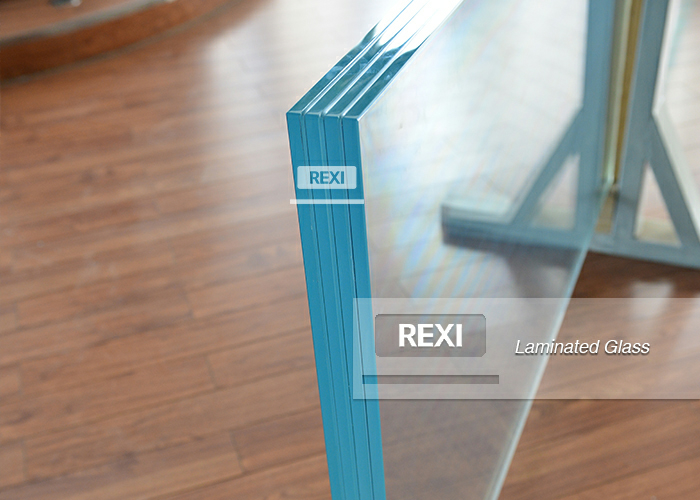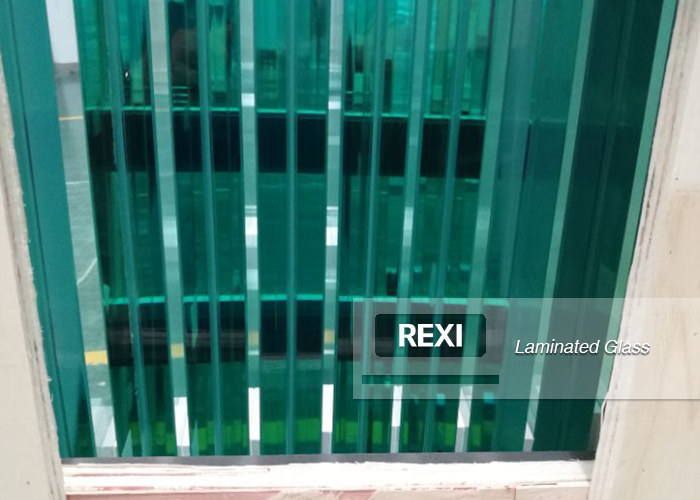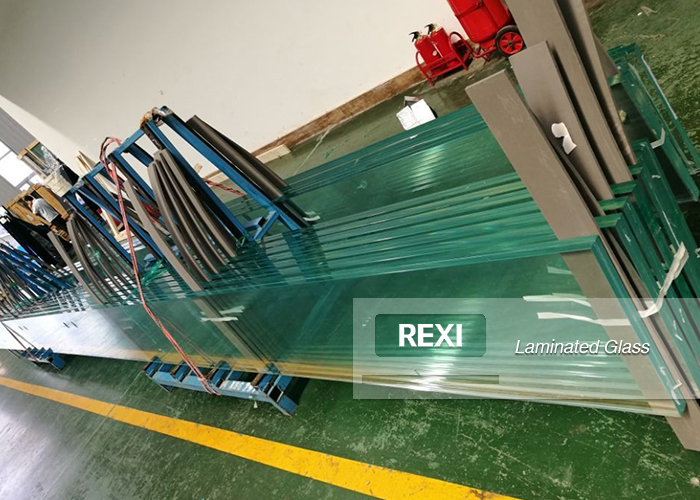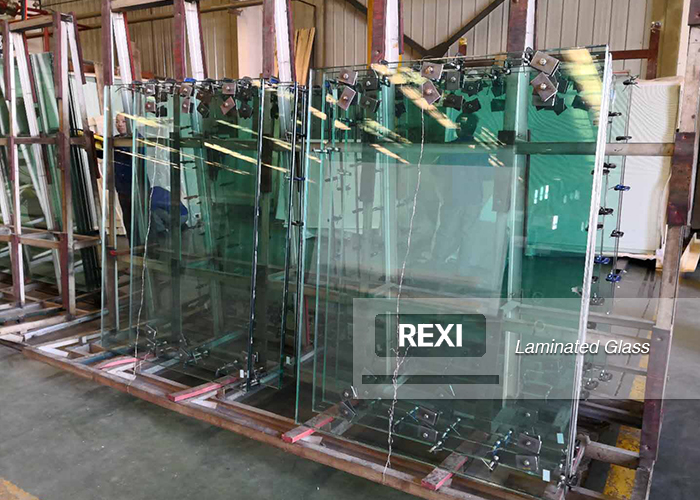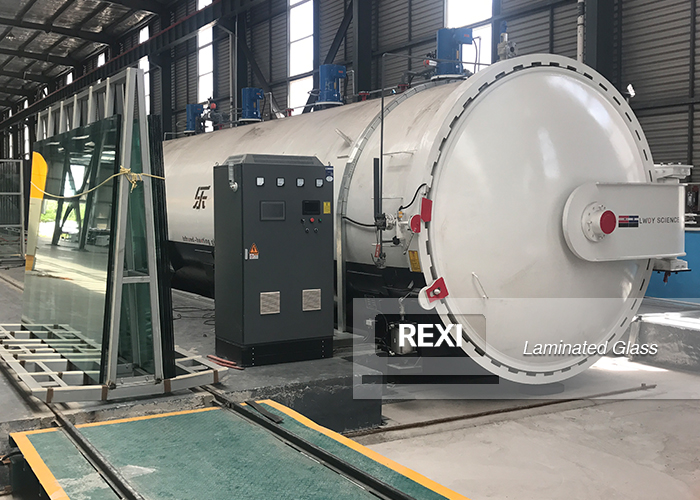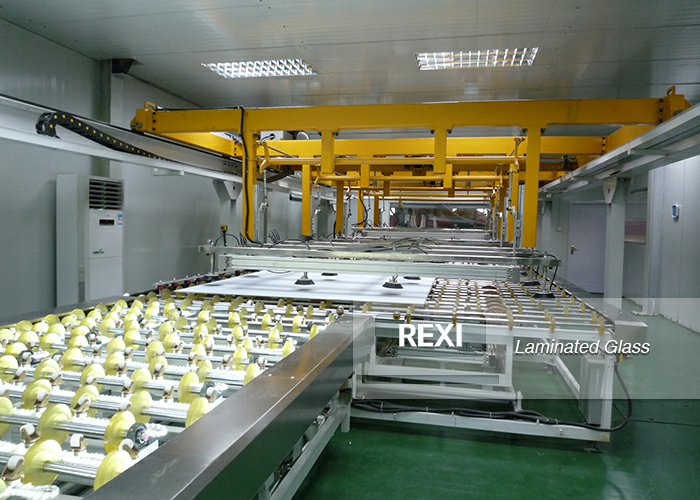 FEATURES:
REXI Laminated Glass provides many solutions for the protection of people. If broken, the glass remains bonded to a plastic sheet and is less likely to cause injury to people or, property. The PVB sheet also makes penetration more difficult.
(1)Safety:Since the two sheets of laminated glass are heated by the PVB glue as the interlayer, the two pieces of glass are firmly adhered to meet the requirements of the safety glass. After the glass is broken, the PVB film in the laminated glass will firmly stick the broken glass piece to the PVB. On the top, the glass will not fall, of course, it will not hurt people. The most important thing is that the impactor will not penetrate the glass.
(2)Sound insulation:PVB interlayer is an effective absorber of sound. The film has a damping effect on the sound waves, it can effectively inhibit the spread of noise, especially for buildings near airports, railway stations, downtown and side of roads, after the installation, the sound insulation effect is very obvious.
(3)Anti-UV: The interlayer filters out ultraviolet rays and prevents the furniture and curtains from fading effect. The film can absorb more than 99% of ultraviolet rays, thereby it can protect the indoor furniture, plastic products, textiles, carpets, works of art, antiquities or other stuff from color fading and aging caused by ultraviolet radiation.
(4)Energy-saving: The film can effectively reduce the solar light transmittance. And glass lamination using dark color low transmittance film has better performance at energy-saving than regular film of the same thickness. At present, China laminated glass manufacturers can produce product with a variety of colors.
China Laminated Safety Glass has good transparency and good impact resistance, several times higher than ordinary glass. When the glass breaks, it will not break into separate pieces, only the radiation cracks and a small amount of broken glass chips, and the pieces stick to the thin lining, so as not to injure people, and it belongs to safety glass. Laminated glass has the characteristics of durability, heat resistance, moisture resistance and cold resistance. Therefore Laminated glass price is decided by the film to some extent.
APPLICATION:
REXI laminated Glass is widely used in areas where a safety glass is needed.
Laminated glass is mainly used for windshields and bulletproof glass for automobiles and airplanes, as well as for building windows and doors with special safety requirements, partition walls, skylights for industrial plants, and some underwater projects. Therefore, such safety glass should be used in the lobby glass, awning, skylight, and atrium ceiling.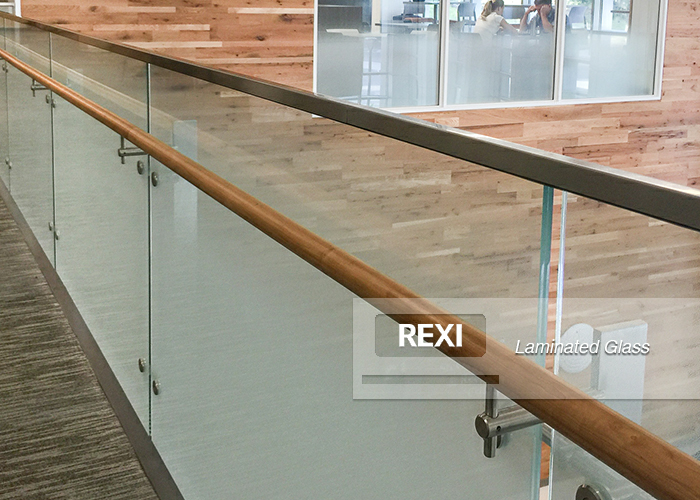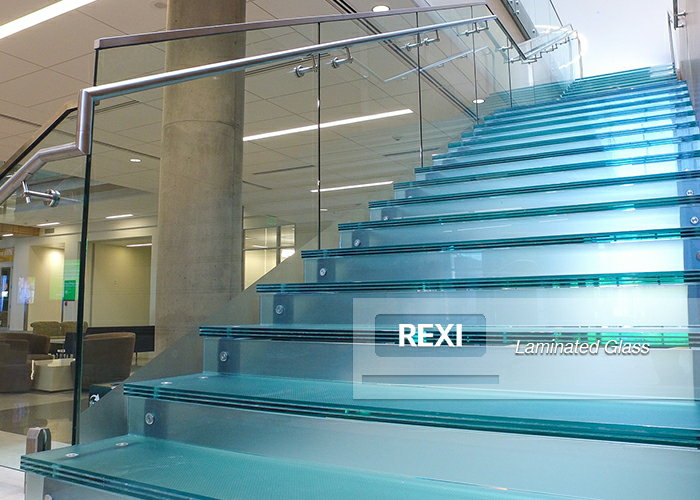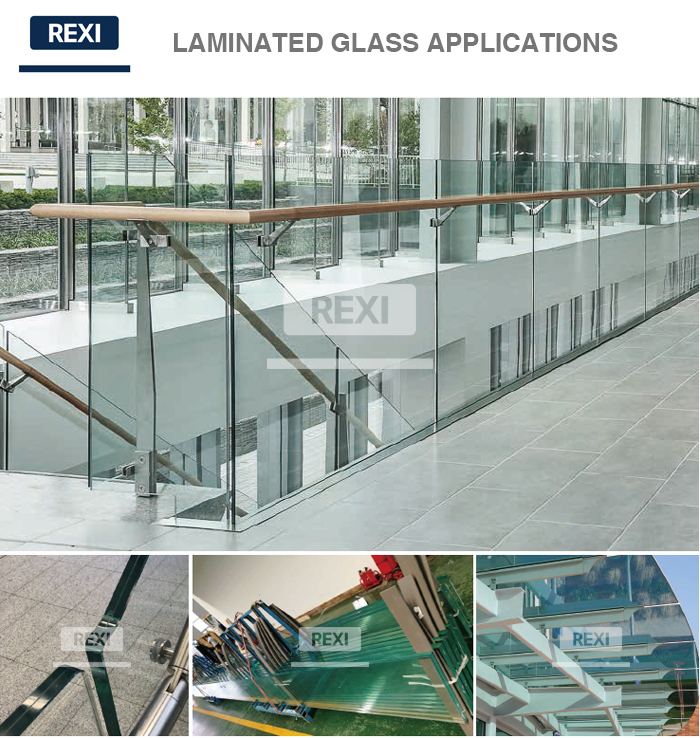 The demand will increase rapidly. With the development of manufacturing technique, China's film raw materials, production technology, producing equipment has been very mature, product from China laminated glass suppliers has been more and more recognized in the market worldwide.
Now, between the two layers of glass and the two layers of transparencies, there are patterns, patterns of silk, enamel, decorative paper, etc., or use white series, color transparent series, color opaque series, imitation paint series and imitation marble series film to make the building. Decorative high-grade glass. Adding a stainless steel wire mesh or a wire mesh between the films is a wire anti-theft riot glass.
STANDARDS:
REXI Glass comply with China GB15763.3-ccc; Europe EN14449-CE
America ASTM C1172-SGCC; Australia AS/NZS2208-CSI
SPECIFICATIONS:
PVB Color: Clear, Green, Blue, Bronze, Grey, Milk White, etc.
Glass Color: Clear, Extra Clear, French Green, Dark Green, Ford Blue, Dark Blue, Bronze, Euro Grey, etc. available with Reflective Glass also.
Annealed Float Laminated Glass:
Thickness: 3+0.38+3mm, 4+0.38+4mm, 5+0.38+5mm, 6+0.38+6mm, 3+0.76+3mm, 4+0.76+4mm, 5+0.76+5mm, 6+0.76+6mm, etc. could be produced as per request.
Sizes: 1830*2440mm, 2134*3300mm, 2250*3300mm, etc. could be produced as per request.
Tempered Laminated Glass:
Thickness: Based on project requirement.
Max. Size: 12,000mm * 3,300mm
Min. Size: 100mm * 300mm
Delivery Time: In Three weeks after order confirmation.