Company Profile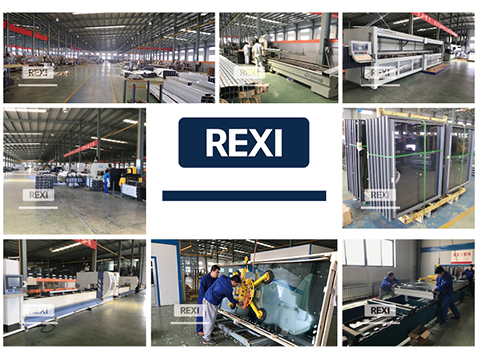 REXI facade is a professional leader in design, fabrication and installation of windows, doors and curtain walls for domestic and international markets in China. The company was founded in year 2005. After more than 10 years' rapid development, REXI has developed from a small unknown to become a leading aluminium windows and doors manufacturer in China and the most professional curtain wall fabricator in north China. Recently we start to develop international market and now we are highly recognized by the client in Australia and Middle East. Our technological expertise enables us to maintain a competitive edge.
As a leader in China curtain wall industry, we are a high-end fabricator with extensive technological capability and resources; able to meet the requirements of a demanding market. Here at REXI we have full commitment from concept through to completion delivering the project on time and budget. Our designs are produced using tried and proven details developed by our own engineers. We will work with you to find the right system to meet your design's aesthetics and performance.
Specialist Technical Team and Advanced Facilities
REXI continuously improve the quality of enterprises and management technology level, earnestly put people first management objectives, establish a new industry style. People Orientation, technology Leading. Talents are the prime motive for REXI's development. We have professional technical team and high-quality workers. We are always providing our clients with first class technology and excellent quality.
Rooted in China and leading in the world. REXI now owns the curtain wall fabrication base covering the area of 21000 square meters, with over 100 experienced workers. We have established specialized aluminium fabrication plants, which are equipped with 4 advanced unitized curtain wall production lines with annual capacity of 200,000 square meters, 4 advanced stick curtain wall production lines with annual capacity of 300,000 square meters, and 6 aluminum windows and doors production lines with annual capacity of 500,000 square meters. Our manufacturing plants strictly comply with international quality control standards, and realize a comprehensive standardization in curtain wall technology, manufacturing and processing for better meeting the requirements of the clients and maximizing the product value for the clients.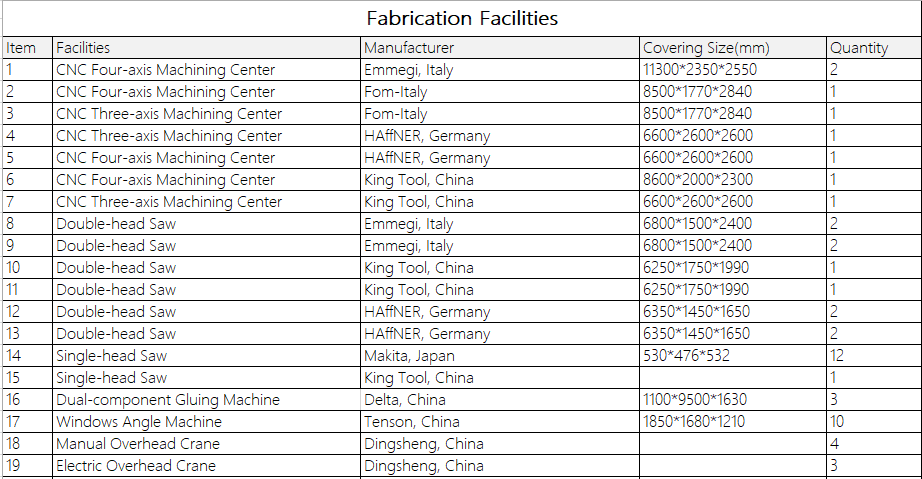 Outstanding Project Achievements
To make clients more satisfied is REXI operation tenet. REXI wins markets through good-faith business operation and make each customer a friend by quality projects, and this makes REXI become the most trusted enterprise, thus becoming the first choice of customers when constructing subsequent projects. With industrialization as our goal, REXI continuously carries out engineering technology innovation and management innovation, forms a new mechanism of professional matching, design and construction integration development, and actively constructs an ecological chain of customer service, which can meet the needs of millions of square meters of users from the global building curtain wall market every year. We already have dozens of successful projects in China, Australia, Middle East and Mongolia etc. Our quality and services are highly recognized by the clients.
Excellent Service and Broad Prospects
REXI will always adhere to the "quality first, social responsibility first", and always adhere to the concept of energy efficient curtain walls, green design to serve our customers with more perfect design, more surprising production. Ingenuity creates a conscience architecture.
Ideas change the world, service creates value. REXI is willing to work with global partners to focus on technological innovation, research and development of new materials, exploration of low-carbon buildings and revolutionary improvement of technology, and leads the whole industry to a higher level to create more value for clients, and create a more environmentally friendly and comfortable living space for human being.
Manufacturing Facilities
QINGDAO REXI INDUSTRIES CO., LTD is a professional manufacturer and exporter of architectural glass and curtain wall. The company was established in 2005. After more than ten years of development, it has become a leading company of comprehensive function of production, research and development, design, installation and construction in the China glass industry. We are dedicated to provide advanced glass solution to building facades, home decorations, automotive industry and solar industry.
Concentrating on high quality glass product, REXI can supply a comprehensive range of products including architectural glass, tempered glass, laminated glass, insulated glass, low emissivity glass, float glass, mirrors and glass hardware to satisfy the advanced design and installation technical requirements of glass walls, doors, windows, partition, decoration or other special application.
Since 2005, REXI has exported products to over 100 countries and participated in the design and construction of dozens of projects in domestic and international market. Now the company's workforce consists of experienced engineers and designers, R&D personnel who engaged in the glass industry for years, as well as enthusiastic sales experts and professional export service specialist. The dedicated team provides an essential support and after sales service necessary to ensure that all customer requirements are met promptly and efficiently, also we have full commitment from concept through to completion delivering the project on time and budget.
At present, REXI has an optimized management model and advanced production equipment. We have five float glass production lines in Shandong and Hebei province, two of which are clear glass and three are tinted and reflective glass. The production capacity of each line is 600 tons/day. There is also an aluminum mirror line, two tempered glass lines, one laminated glass line and two insulated glass lines. REXI has been adhering to the management direction in line with international standards. The management system, design technology and corporate philosophy have kept pace with the times, meets the requirements of the international market. And we have obtained various qualifications and certificates, including safety production license and CE certificate. , 3C certificate, SGCC certificate, ISO9001: 2000 quality management system certification and so on. REXI products are highly praised by importers and end-users all over the world, and more and more customers are beginning to enjoy our one-stop service.