Unique Glazing &Facade
2018-12-05 3142 返回列表
As China's rising level of socio-economic development as well as the rapid development of the construction industry, special-shaped building is getting more and more. REXI façade has a high level of design capability to provide our customers with one-stop solution to constantly meet special requirements for design, fabrication and installation of architectural curtain wall. We also have the high level of processing capability, high level of assembly capability, strict inspection, and high quality packaging and shipping.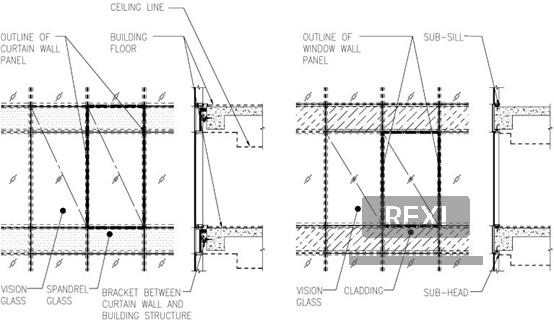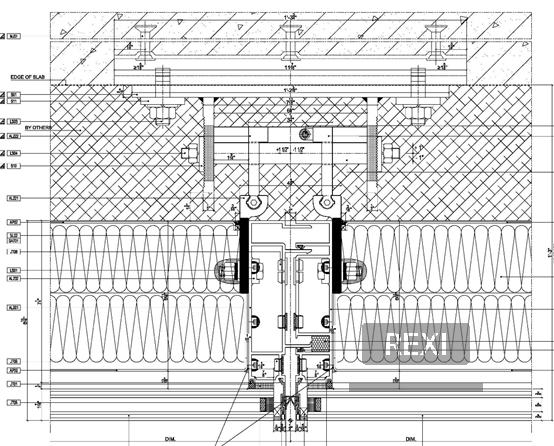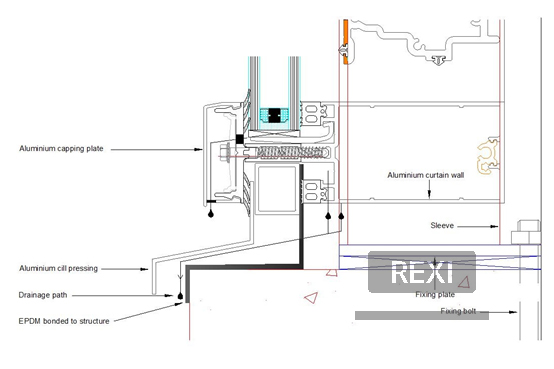 180mm system profile:
Rexi-A180-011, male mullion (T-6065)
Rexi-A180-012, female mullion (T-6065)
Rexi-A180-013, top transom (T-6065)
Rexi-A180-014, middle transom (T-6065)
Rexi-A180-015,bottom transom (T-6065)
Rexi-A180-22 , plate bracket (T-6066)
Rexi-A180-23 , serrated bracket (T-6066)
Rexi-A180-24 ,hook bracket (T-6066)
Rexi-A180-25 ,mullion bracket (T-6066)
Glass: GL-01, 6mm Clear HS (Low-E) #2+12 Ar+8mm Clear HS
Structural sealant; Dow Corning 993N
Silicon sealant: Dow Corning 791
Wind load: 1.75 KN/m2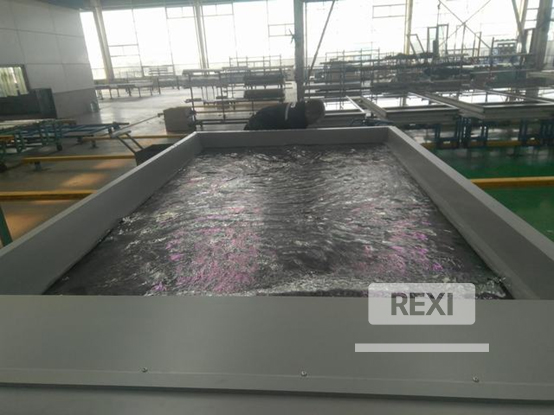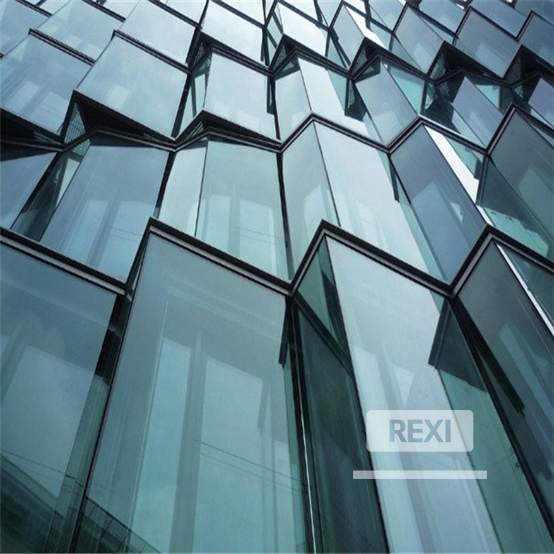 REXI technical personnel , after years of research, trial and error, and reasoning, developed a superior performance of the whole series of energy efficient and environmentally friendly double curtain wall system, the design into the advanced concepts of energy saving and environmental protection and the design thought of humanism, and the organic combination of architectural design, to create a comfortable and pleasant sound, light, indoor thermal environment, and maintain indoor air fresh and natural.
We offer our customers a one-stop curtain wall solution that includes the design of curtain wall systems, procurement of materials, manufacturing and assembly of curtain wall products, performance testing, installation of products on construction sites, and after-sales services.
The technical staff's with deep understanding of the curtain wall system enables us to provide a series of complete solutions in the project design. We hope to actively participate in the early stage of customer communication, truly understand the challenges and needs of customers, so as to improve the specification and design of our project, and achieve growth in cooperation with customers together.