Application of Aluminum Panel
2018-12-04 3313 返回列表
The aluminum panel is ideal for applications in the construction industry with slopes as small as 1.5°. It can be constructed with a lightweight but exceptionally stable structure, high strength and excellent wind pressure resistance, especially for typhoons and storm areas. And the weight of the lower structure is lighter, the prefabricated components can be placed in a higher place, and the lifting work can be easily carried out on site without using large lifting equipment. It can be installed by welding, riveting, fixing and direct fixing connection, screws fixing These methods are simple and easy to use, can quickly and safely complete the connection of building components. It is often used in landmark buildings, like airport, train stations, hospitals, stadium, conference hall, high-grade commercial residential buildings.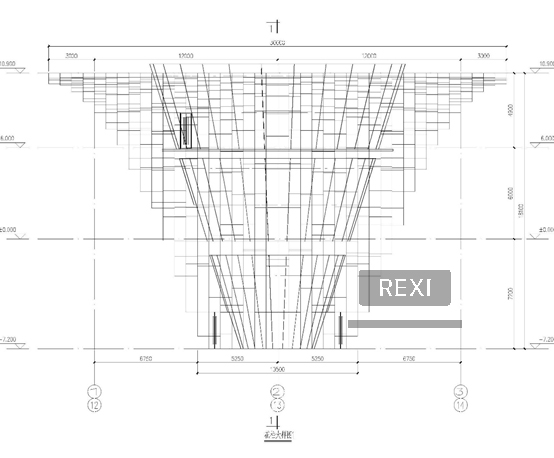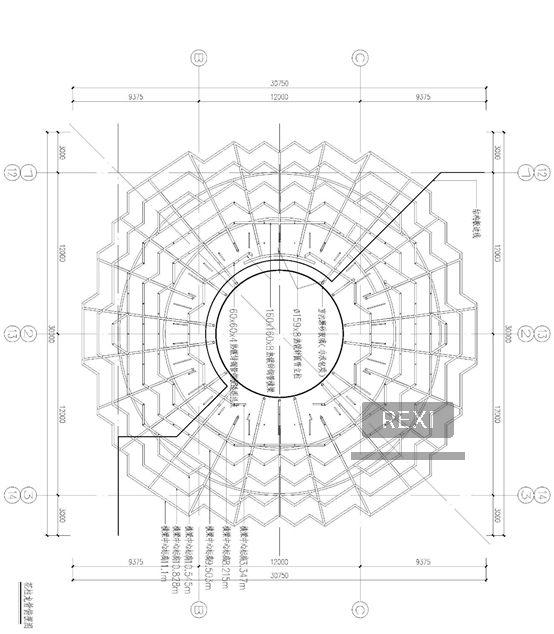 SUCCESSFUL PROJECT:
Tengchong Airport Phase II Reconstruction and Expansion Project
Steel Frame Keels: ⌽ 160*8mm,circular steel tube, Q 345B,hot deep galvanized,70µm
⌽ 160*160*8 steel tube, Q 345B, hot deep galvanized, 70µm
⌽ 60*60*4 steel tube, Q 345B, hot deep galvanized, 70µm
Aluminum Panels : 3mm thick ,3003 H24
Wind load: 2.335KN/m2
The highlights and difficulties of the project are the flowers styles on both sides of main entrance of the airport. This style is composed of more than 400 hexagonal cubes of different heights. Due to the excellent machinability, elegant and various appearance, easy use in constructions, the aluminum panel is the first choice to realize this style. After the face material is selected, how to arrange the keel to achieve this style becomes another difficulty. According to the conventional idea, with this style arrangement, the construction of keels are extremely difficult, the setting out positions of these keels are inconvenient, and the material wastage is huge. In the end, with everyone's joint efforts, divergent thinking, getting out more than 400 cubes into independent small units, similar to the way of building blocks to splicing the overall shape, this way avoids the disadvantage of the secondary keels' positions setting out difficultly, higher or lower, just weld the secondary keels to the setting out positions at the same high level.
After this project, ReXi Façade technicians accumulated the enough experience of designing unique aluminum panels to help Architects to realize their genius ideas, no matter what they want to design the building is, similar flower lily style (photos attached below) or other types of buildings.
It is ReXi Façade's pleasure to work with Architects and Clients to construct the buildings unique, beautiful, elegant and cost-effective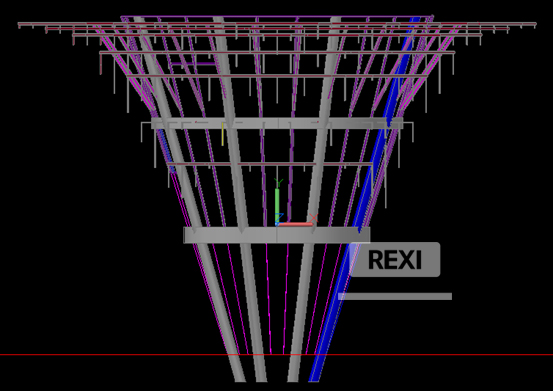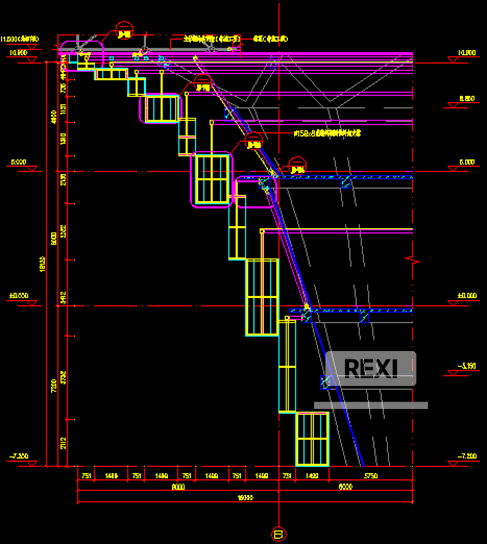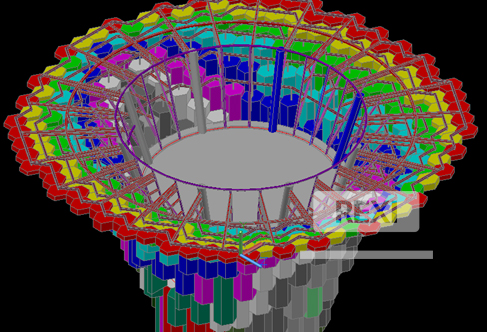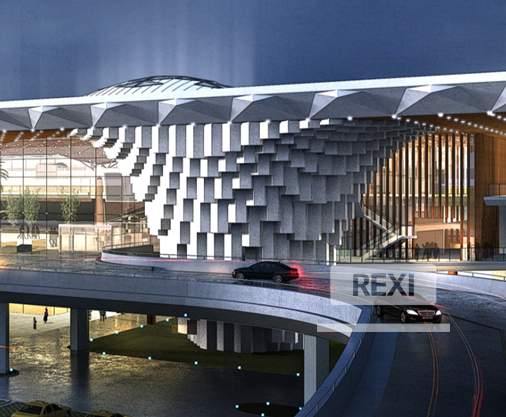 In addition to sustainability and emphasis on energy efficiency, the attention of China curtain wall and windows & doors manufacturers is also focused on topics such as comfort, safety and extensive design, thanks to the wider use of electronic and electromechanical components in this area. For example, only windows and curtain walls that incorporate building system technology can adjust the indoor climate. The sensor measures air quality, humidity room temperature and light intensity, and stimulates an automatic response process that quickly reaches a preset value suitable for the user.
The future direction of the building is to bring more energy than it consumes, the so-called positive energy home. Innovative windows and curtain walls can also make a valuable contribution – photovoltaic components can be mounted directly onto roof or curtain wall coverings.
In order to implement the national building energy conservation policy, strengthen the construction management of building energy efficiency projects. Therefore, survival by quality and development is our company's quality policy. REXI Facade can provide the professional curtain wall solution according to your special requirements.