ETO Office Plaza
As one of East Timor's fastest-growing energy groups, ETO is supposed to have a modern office space to centralize the operations of its multiple companies. ETO Tower, which located in the central of Capital Dili emerges as the times require. It is a landmark comprehensive office building, integrating office, conference and commercial facilities, which will be rent to the embassy, banks, non-governmental organizations and entity enterprises.
REXI supplied kinds for Stick frame glazing system for this project, It is includes:
1. Stick frame glazing curtain wall 6mm Euro Grey Tempered+1.14PVB+6mm Online Low-E#4 Tempered.
Stick frame glazing curtain wall is one of the oldest China curtain wall types. It is a type of structural glazing where the frame verticals or the mullions and the glass panels are erected and connected piece by piece on site. It allows easier detailing of connections and larger tolerances in the building structure. The advantage of REXI stick built system comes from its cost savings and designing flexible whilst permitting complex and irregular 3d surfaces to be built, by which the ETO Tower will achieve the vision of a Caravel. Cooperatively using REXI online Low-E laminated glass, the building will get an excellent improvement in solar performance by reducing the heat gain in the high temperature climates in East Timor.
2. Stick frame aluminum solid panel curtain wall, material 3003-H14, with color powder coat finish, galvanized steel frame.
REXI Stick frame aluminum solid panel curtain is widely used in in China modern architecture. It stands out with its numerous advantages such as its lightness, flexibility, flat surface application fain, ease of application of different building models. In addition to these advantages, the most important are its endurance performance in extreme hot climates such as the one in East Timor, and the value it adds to aesthetic applications while achieving the design vision of a Caravel.
In addition to this, REXI also provided door systems and other accessories for this project, such as Frameless glass partition, Glazing swing door, And Automatic Sliding Doors.
Inspired by the image of a Caravel, ETO Tower incorporates the philosophical concept of East Timor's development vision and mission. It will participate in the challenges of East Timor's future development, drive economic development, and become a Caravel sailing to a better world.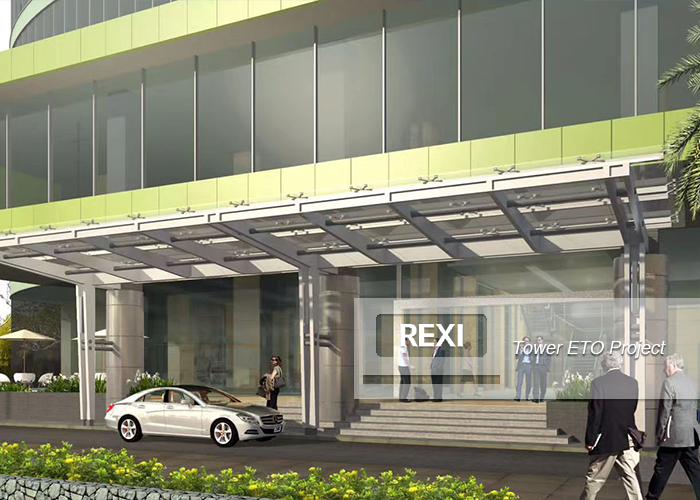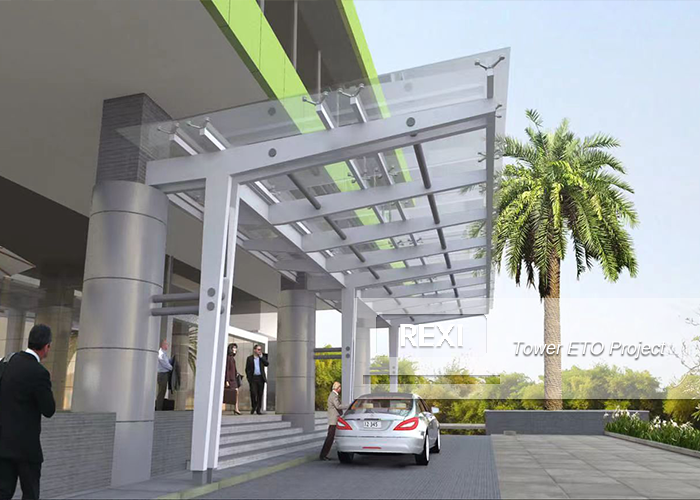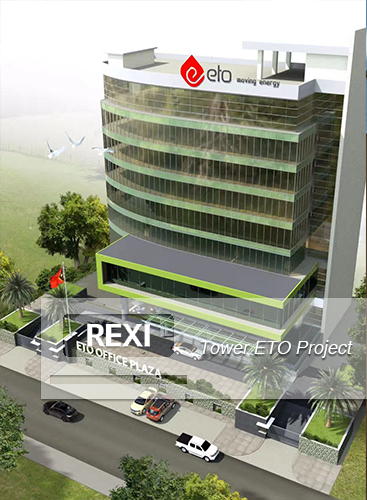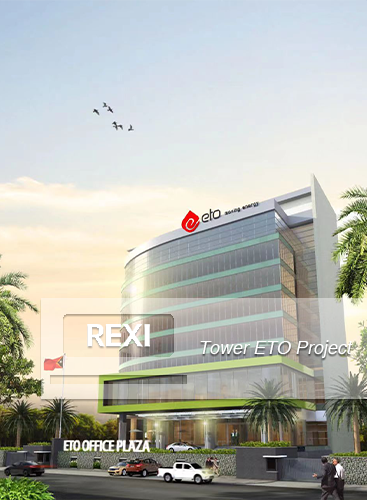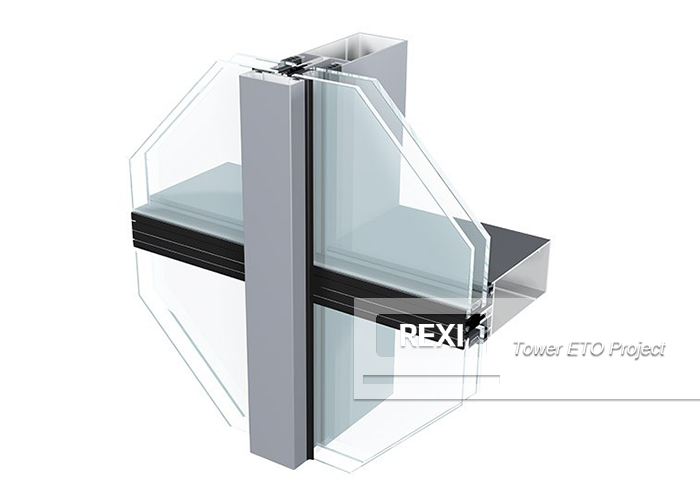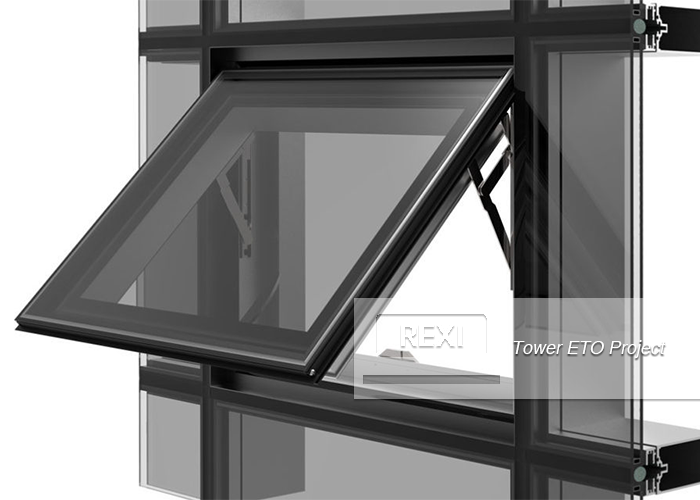 Project name: ETO Office Plaza
Project address:Dili, East Timor
Total QTY:5,489.82 sqm